Tawada Travels Morocco & Desert Tours
Tourism in Morocco is well developed, maintaining a strong tourist industry focused on the country's coast, culture, and history. Morocco has been one of the most politically stable countries in North Africa, which has allowed tourism to develop.  Tourism is considered as one of the main foreign exchange sources in Morocco and since 2013 it had the highest number of arrivals out of the countries Africa. In 2018, 12.3 million tourists were reported to have visited Morocco.
Tawada Travel Morocco is an independent and local experienced Morocco Tours company, -it is Your gate to discover Morocco !- we arrange Morocco Sahara Desert Trips & affordable, best Morocco tours with Morocco camel trekking in Erg Chebbi dunes – Merzouga – through Atlas mountains, valleys, and its majestic Nomads & Urban Commubities. Starting from Marrakech, Fes , Casablanca or Tangier. Spending Overnight to three nights in the desert camp set in the vast Sahara. Take day 4×4 excursions to visit Berber villages and meet nomad people. Do sand-boarding activity on the sea sand. Use Quad biking (ATV)  in Merzouga Sand Dunes, this is the most ideal idea to discover dunes area and Morocco. Our Morocco tour packages are private and Large Group tours.
We're extremely proud of our range of Slow Travel Experiences, including , visits , High Atlas Mountains, Kasbahs & Valles, Off roads, Morocco Imperial City tours and wellness retreats in the most beautiful parts of Morocco. 
Contact us and let Our expert Team make your Journey in Morocco unforgettable one !
Tailor made tours for Groups & Students
Special Morocco Tours & Activities for Groups
Our Most Popular Morocco Desert Tours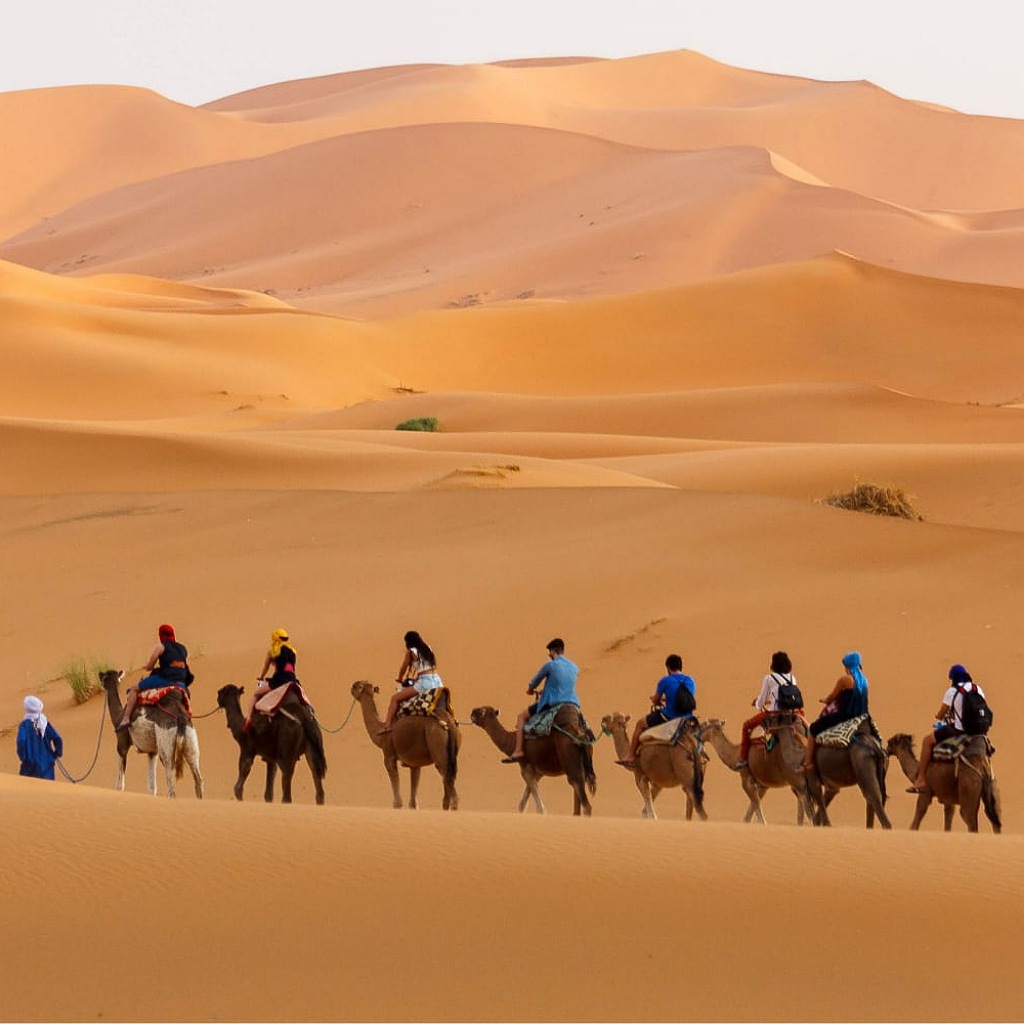 3 Days Marrakech to Fes - Desert Tour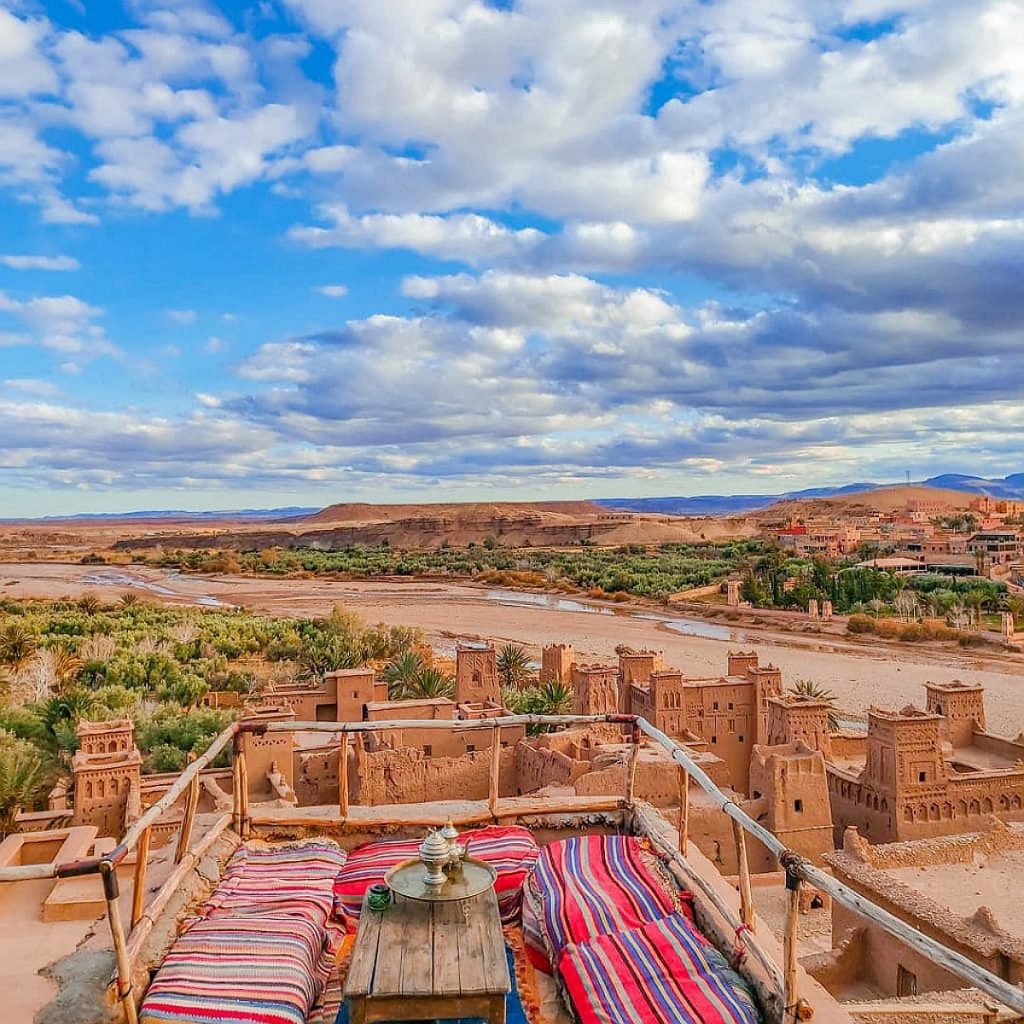 4 Days Marrakech to Merzouga Desert 4x4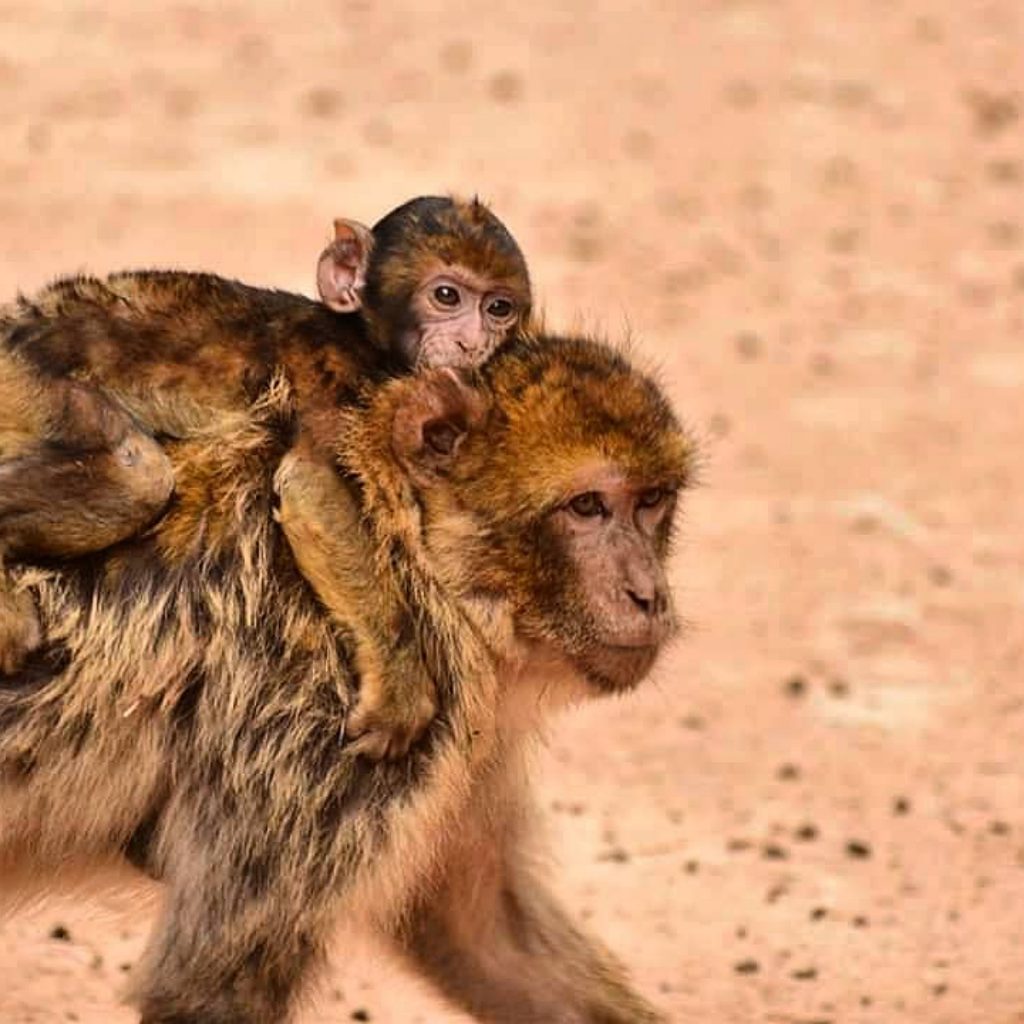 Fes to Marrakech via Sahara Desert 3 Days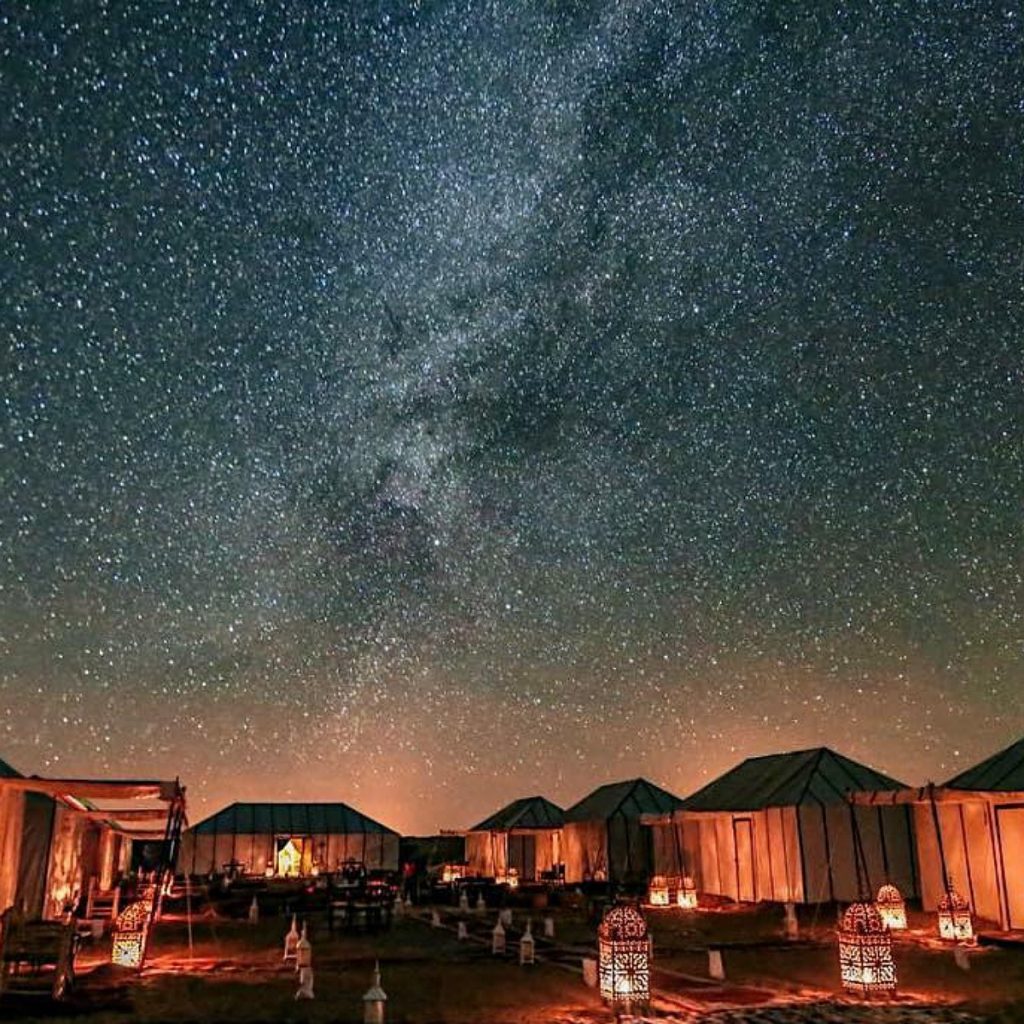 4 Days Casablanca to Merzouga & Marrakech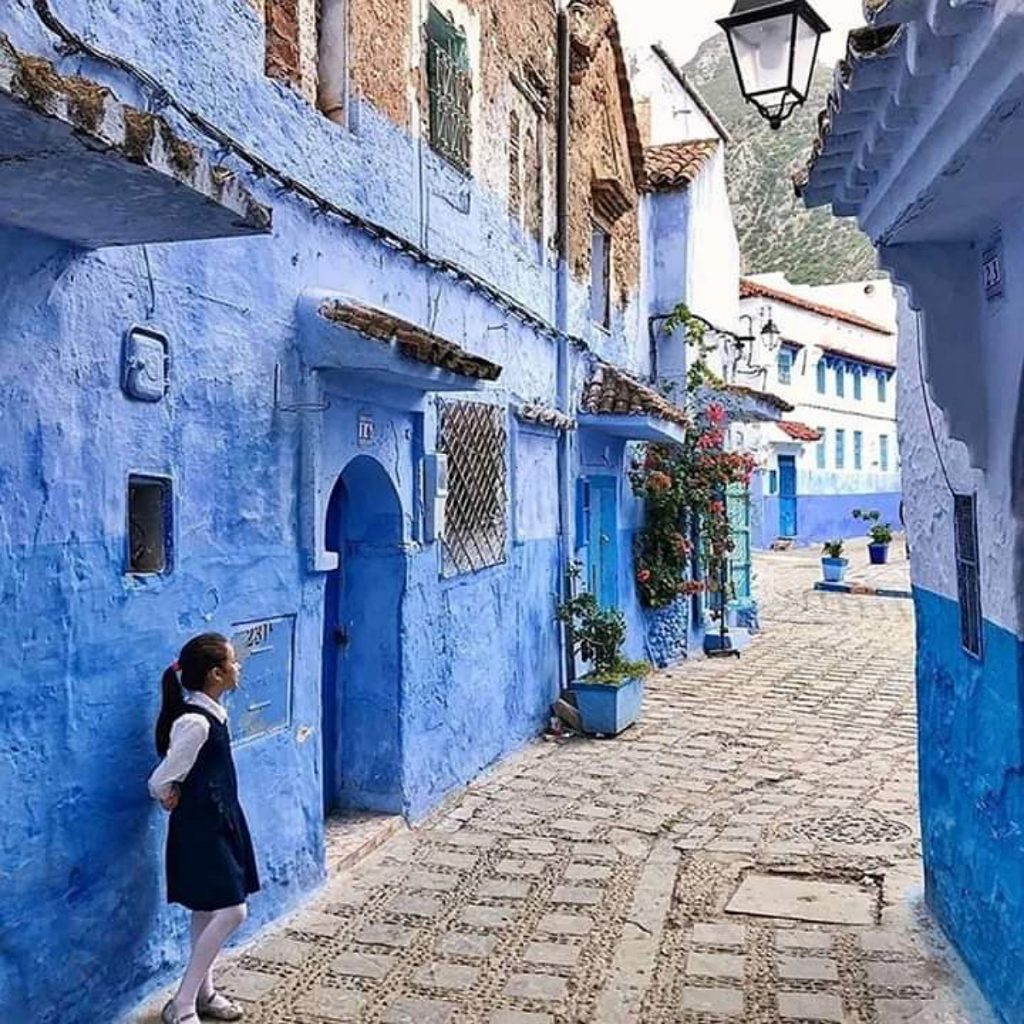 7 Days Tour from Tangier to Desert & Marrakech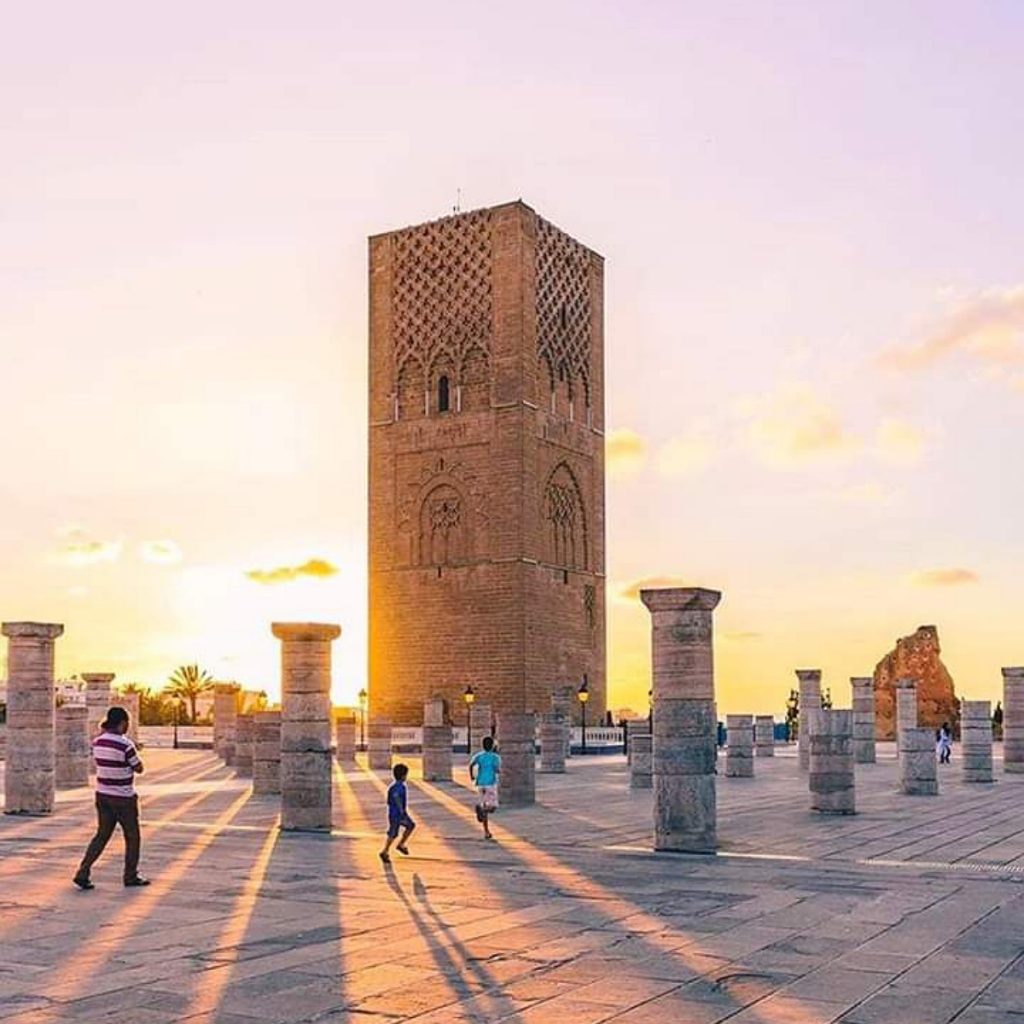 5 Days Imperial cities Tour from Fes
Explore Our Morocco Tours Categories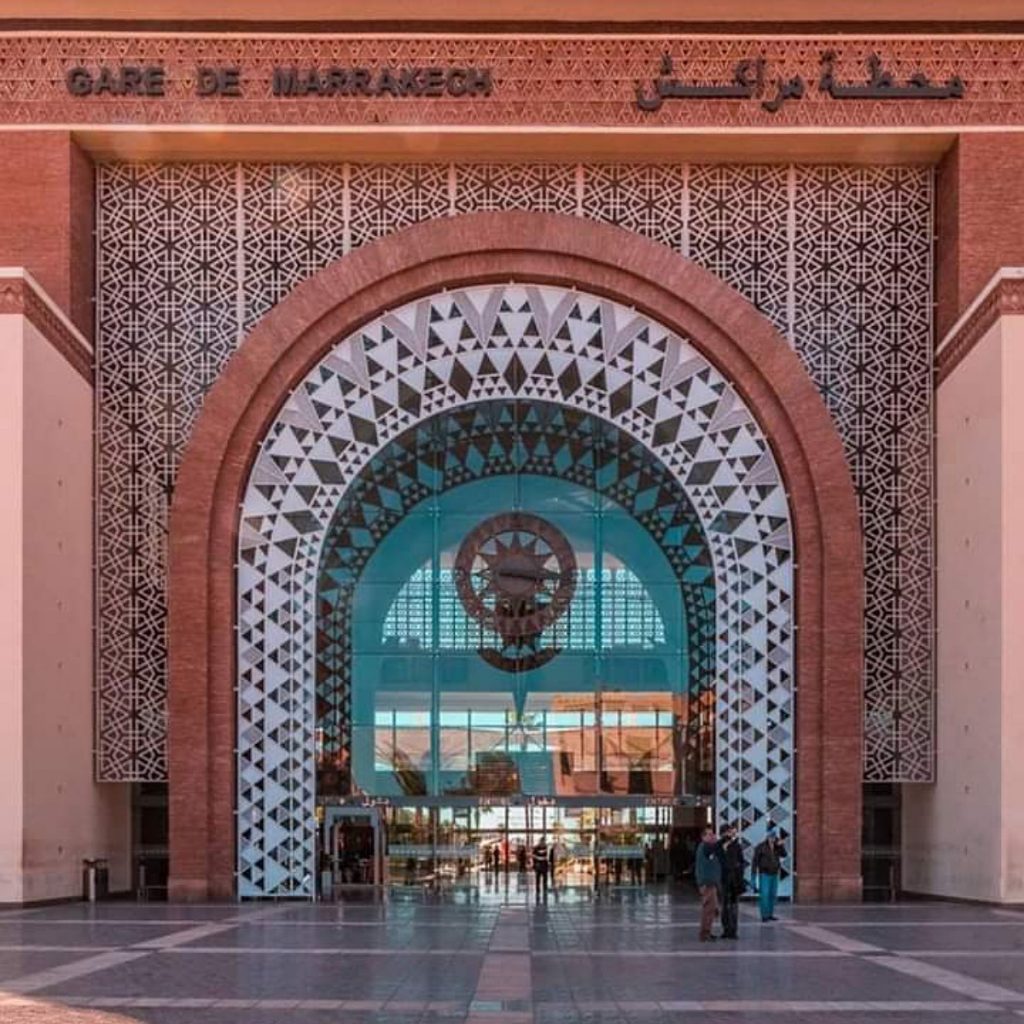 Marrakech desert tours are wide ranging and perfectly suited to fit all tastes. Morocco desert tours pack everything in to just a few short days of fun, sightseeing and adventure. The Sahara Desert may cover most North African countries but it is only Morocco desert tours where you can find the opportunity to enjoy Merzouga Sand dunes. Our Marrakech tours will take you from the Imperial city of Marrakech to the deep desert. Marrakech desert tours range from 2-day, 3-day and 4-day or a week adventures into the desert where you will see the Dades Valley, Ouzoud Waterfalls, the stunning city of Ouarzazate and trips to  Fes City !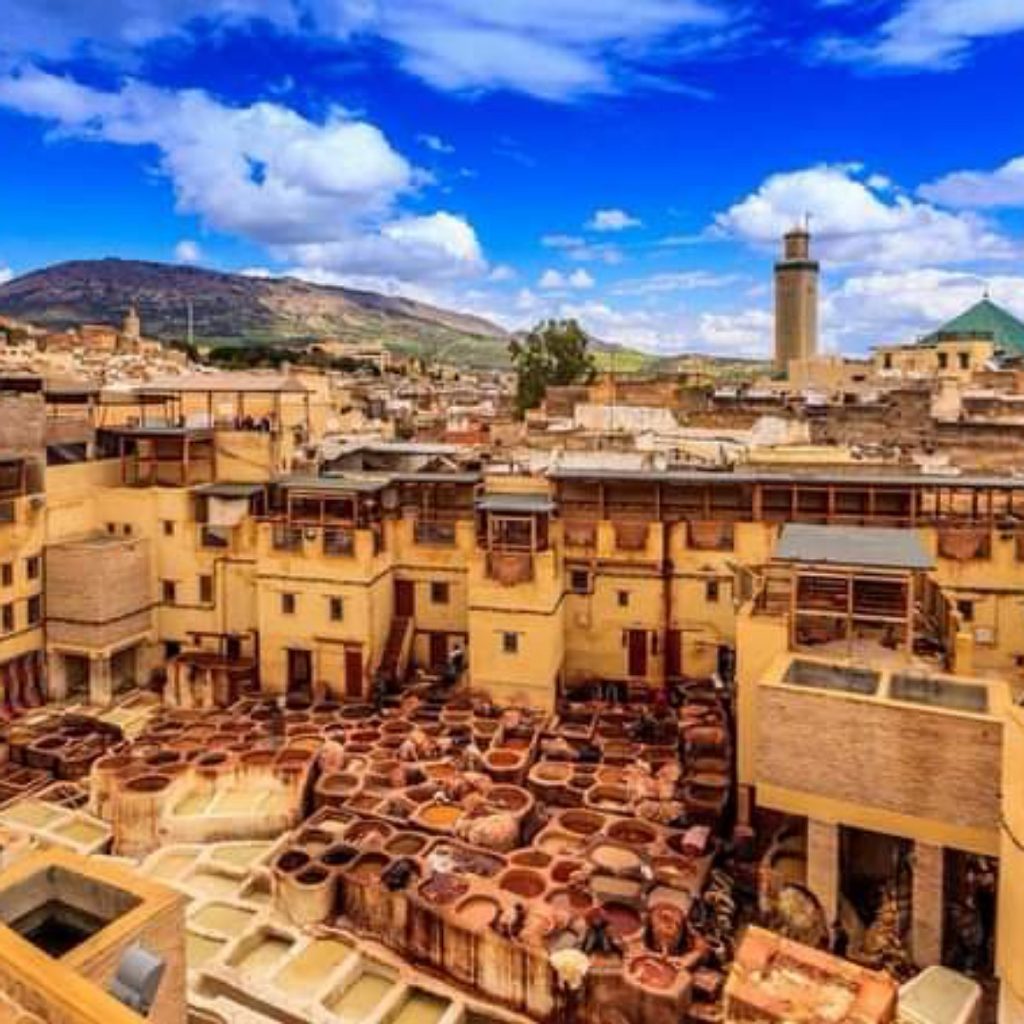 Morocco Fes Tours is a range of designed Morocco desert Tours and excursions from Fes which meet your aspirations and expectations. In every tour, trip or excursion, we promise you to discover something new, the sensation of living the moment, enjoying every second, every eye blink with great happiness and joy! Alternatively, you may also customize your own Travel, Tours or excursions as you wish, and select the cities to visit and we will arrange them for you.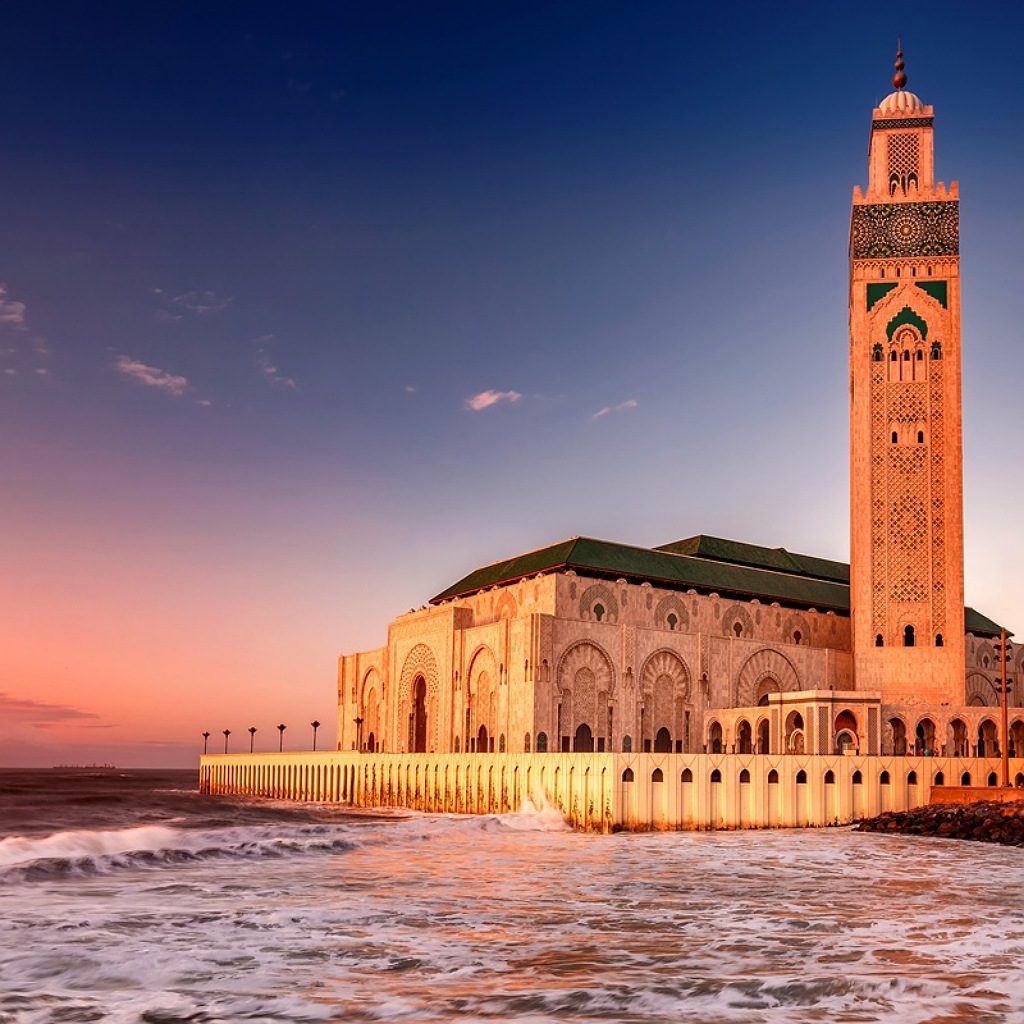 We offer specialized tours of Morocco from Casablanca tailored to your desires. Travel in comfort with security and confidence know the country and deeply understand what it takes to put a great tour together. We want you to see the best places, meet the friendliest people and above all, have the best experience so others will return to experience the magic of Morocco.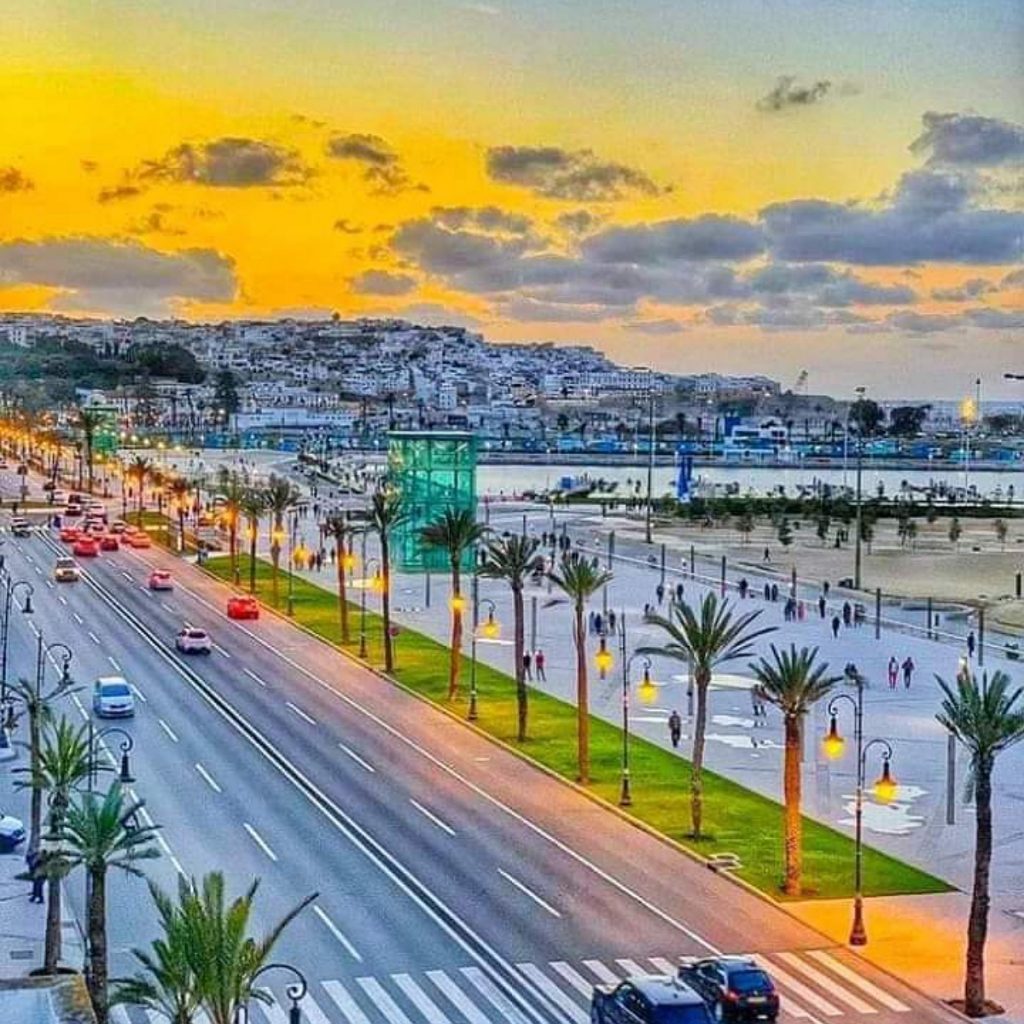 Tawada Travel will make your Morocco Sahara desert tour from Tangier a lifetime experience you can't forget easily. Whether it's for 4 days or a week, you will have a great Moroccan Sahara desert adventure from Tangier while exploring the Berber Jewel town of Chefchaouen, and the Imperial city of Fes on your way to Merzouga and Erg Chebbi. If you have time for a week itinerary, you can even combine imperial cities & Merzouga desert in one desert tour from Tangier.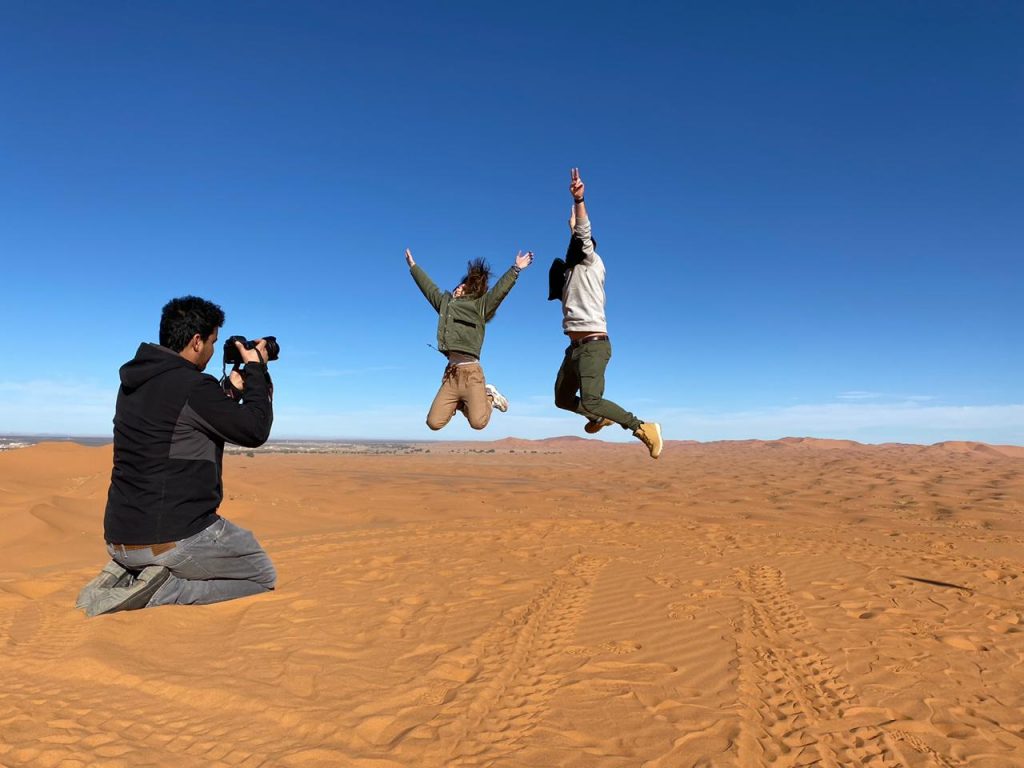 If it is adventure you crave then look no further than our Morocco photo tours! It might surprise you, but Morocco is a photographic paradise and Moroccan travel photography is unlike any other. On this Nomad guided photography tour you'll chart the roads of this old and colorful place, from the desert camps to the fishing villages, to the rainbow wheeling madness of the Medinas and the city markets. No day is without an adventure!
Travel in a photography Morocco tour with Hassan fotografo !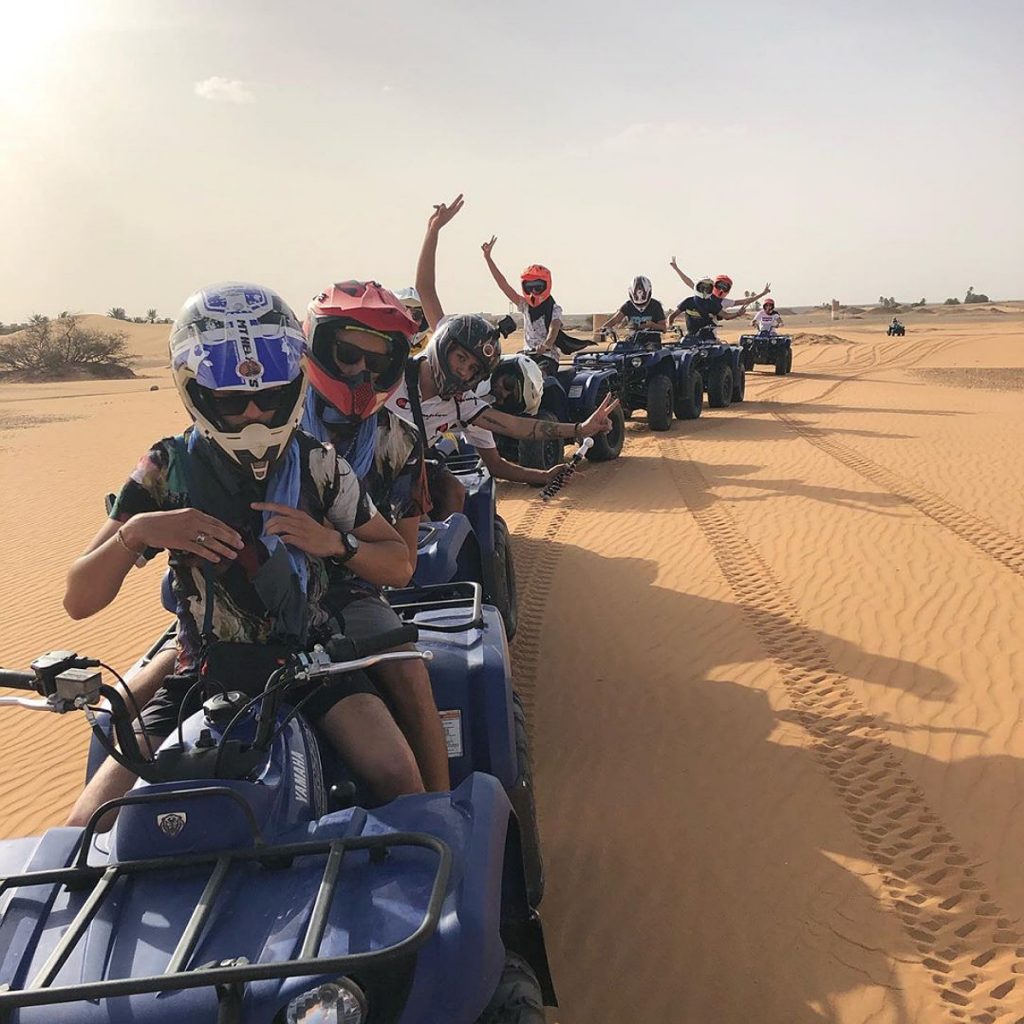 Merzouga desert activities
Merzouga has great desert activities packages & Camel trekking  for anyone who wants a full desert experience. You can get a tour of the desert either by camel, 4×4, Quad bike & Buggy driving. Get to mingle with the locals courtesy of a town tour, sleep under the Erg Chebbi stars in a Berber tent. Erg Chebbi dunes is always a flurry of activities being one of the main attractions in Merzouga.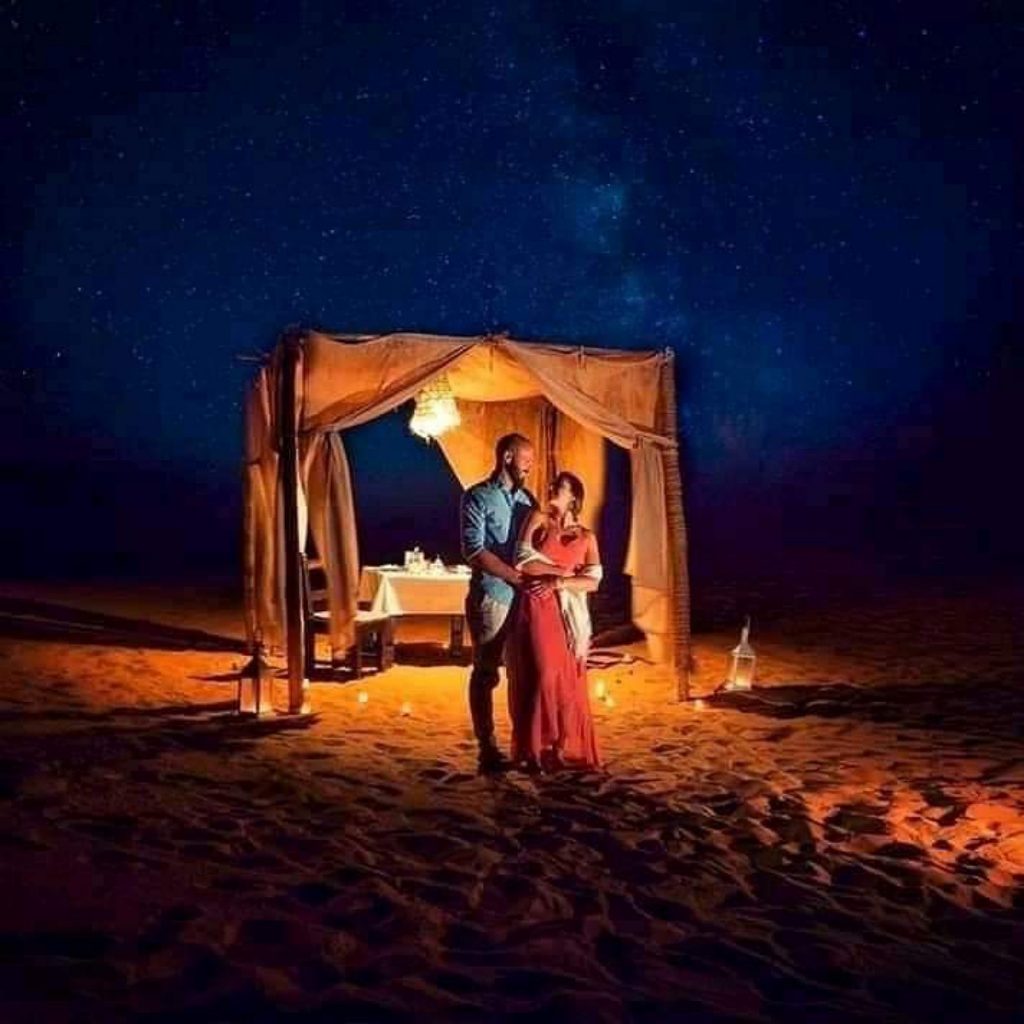 At Tawada Travel Morocco has an expert team of berbers, who are able to Organize Events & Wedding in Morocco. Also a perfect Honeymoon and new year event Celebration in Merzouga Desert. We Arrange also  Camping & assistance for 4×4 and Moto Ktm Groups. We are Ready to be your Partnership in Morocco.

Celebrate your Honeymoon in Morocco
Take advantage of this offer and book your honeymoon in Morocco with a 15% discount, we organize everything you need.
Customers Reviews & Testimonials
I booked a Morocco Trip driver and guide for a 12 Day tour of Morocco.Our driver was athmane and the guide was Hassan. They picked us up at our hotel in Casablanca, where we toured the town for a couple of days, Then carried us on to Marrakesh & Fes.
Great trip with friends organized by Hamid, who has been really kind and professional. He ensures that we enjoy everything and going the extra mile to change thing last minute as requested, which was highly appreciated. Recommended Morocco Travel agency
Tawada Travel Tours arranged an unforgettable experience for us in Morocco. Hassan has been very responsive since the beginning, All the accommodations that were arranged by Tawada Travel Tours were excellent. rooms were comfortable and clean.