Morocco Travels & Best Desert Trips
 Tawada Travel Morocco is a small, independent Local tour company ibased in Sahara Desert of Morocco, Exists since 2015 provides Morocco Luxury Desert Tours & Standard Morocco Trips.
Our specialized departments offer a diversity of comprehensive services all over the year different and varied trips, excursions, tour itineraries all exclusive vacations from everywhere in Morocco ( VIP luxury Morocco tours, Morocco Sahara Trips, Eco-Tours, Private and group desert tour packages, inclusive travel excursions, Camel Trekking, 4×4 desert tours, Adventure Excursions & Tailor Made Tours…ect), with all its types (Morocco cultural tours, historical Morocco Trips, discovery excursions, leisure…) including accommodations, catering, transport, hotels/ Riads reservations…ect Every department works independently to provide the best service to our customers.
Our Morocco tour packages are available to all categories from friends, Students, family holidays to Morocco small group tours – Excursions and large ones.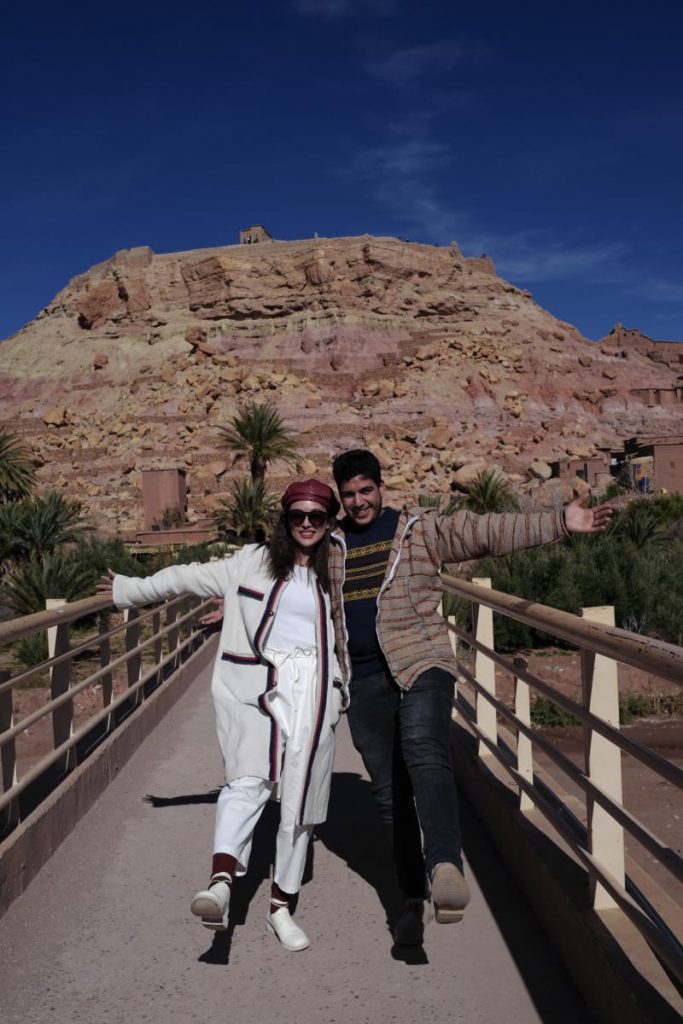 Why are we your best choice ?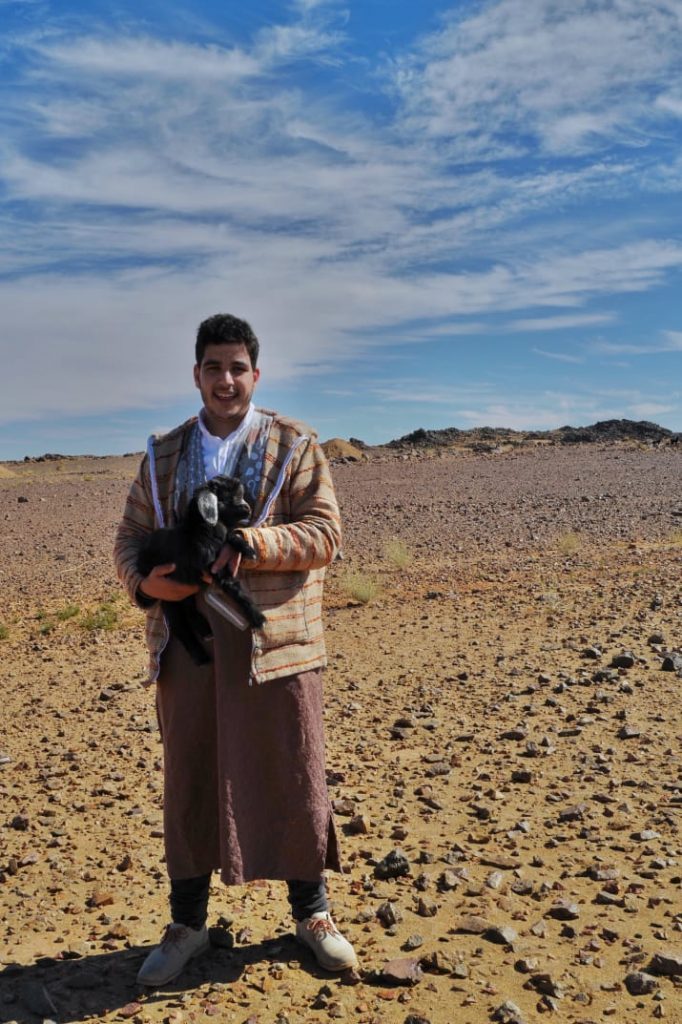 Hi ! I m Athmane Taghlaoui i Was born and a raised in Tafraout Sidi Ali. a wonderful town located in southeast Morocco Between Zagora and Merzouga Desert. I m from a Berber tribe. Ait Khebbach 
I studied Frensh and english literatures. I graduated from University Moulay Ismail in Meknes.
I m the CEO & Founder at Tawada Travel Morocco Company. I created my Small Local Tour Agency to pass on my passion for travel and adventure.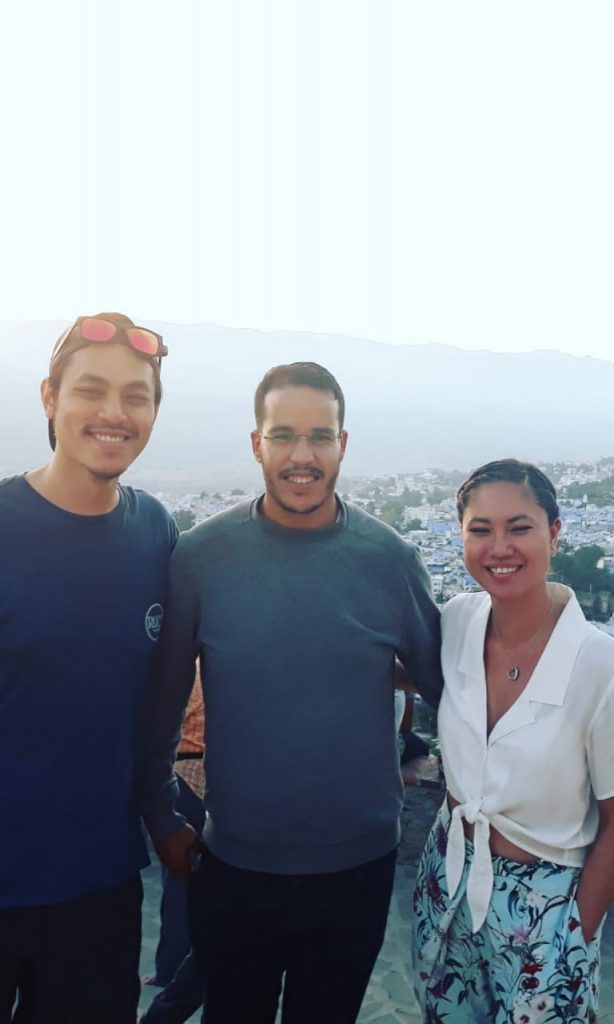 A berber Moroccan nomad, was born in the Same Village Tafraouate Sidi Ali , where he spent his childhood. He is happiest in the dunes & Black Desert. And set up with his brother Athmane Tawada Travel Morocco as co-owner and director to be able to offer other desert experiences.
Hamid studied frensh and english literatures. Also Law He graduated on 2014 from University of ibn Zouhr in Agadir.
Hamid is an experienced and highly acclaimed Driver & tour guide throughout the south, stretching from Ouarzazate in the west to the Dades and gorges Toudra and Merzouga. In recent years he has increased his knowledge of this area through accompanying clients in Our Sahara Desert tours. 
Get in Touch with us and let your adventure Begin !
AT Tawada Travel Company We are committed to providing a professional services to our customers, ensuring they benefit from our Moroccan experience, unique style and energy. A highly visible, independent and progressive Morocco local travel agency, we aim to make a difference in everything we do. Locally we are an active member of the Moroccan Society of Tourist & Travel Agents.
Great trip with friends organized by Hamid, who has been really kind and professional. He ensures that we enjoy everything and going the extra mile to change thing last minute as requested, which was highly appreciated. Thank you also to Atman who has been guiding us and keeping up with our silliness and taking our pics, His alertness and driving skill is impressive. Thank you So much Tawada Travel Company
The seven of us went on a 3 day private tour to Merzouga Sahara desert from Marrakech to Fez. After looking into the reviews on Tripadvisor and speaking to Tawada Travel, we chose to go on this trip with them and we didn't make a mistake. We had perfect 3 days which were a highlight of our trip to Morocco. Our driver Othman, was very friendly and nice. He told us interesting stories, let us play our music and made stops during the way when we were hungry, wanted to visit something or make a break.
Tawada Travel Tours arranged an unforgettable experience for us in Morocco. Hamid has been very responsive since the beginning, All the accommodations that were arranged by Tawada Travel Tours were excellent. rooms were comfortable and clean. Freshly made breakfast was provided every morning, great to start the day. Throughout the 9-day trip, Hamid arranged 3 tour guides for us in Marrakech and Fes. Both tour guides were very knowledgeable about the city. They walked us through the old Médina(old city) and told very in depth background about it.