Marrakech to Desert to Chefchaouen in 5 days
Overview : This Marrakech to Desert to Chefchaouen in 5 days starting from Marrakech to chefchaouen via Sahara Desert and Fes is a private and tailor-made tour starting from Marrakech passing by the 1001 kasbahs authentic road to the sublime Sahara desert and heading up to the blue city of the north (Chefchaouen). The 5 Day trip start from Marrakech to fez and chefchaouen is one of the highly recommended and relax sahara tour from Marrakech to chefchaouen.
Tour Brief Infos : 
 Duration :5 Days / 4 Nights
 Departure time : 7:00 – 8:00 Am
 Starting point : Marrakech
 Ending point : Optional
 Arrival at : 19:00 – 20:00 Pm
 Price : Contact us !!
 Confirmation : You will receive your confirmation at the time of booking.
From your Riad in Marrakech you will start your private Marrakech to Fes desert tour 5 days and Chefchaouen blue city; traveling to Ait Benhadou Kasbah through the high Atlas Mountains road. Numerous stops to take amazing pictures on the way to arrive the Ait Benhaddou Kasbah. It was inscribed as UNESCO world heritage site in 1987, and used in various Hollywood blockbusters and cinema productions. After you had time to visit this famous Kasbah in the South East of Morocco; we will head to Ouarzazate known as the gate to the Sahara where you will have time to visit Taourirt Kasbah. and Roses valley. Then to Dades valley via roses valley. Dinner and overnight stay at a Riad in Dades gorges.
After breakfast, we will travel from Dades gorges to Merzouga desert Sahara exploring small Berber villages are spreaded along the way. You will have a foto stop at Todra gorges a lovely place for mountain climbers, and adventurers; it's known for its canyons of about 300m high. And Erfoud known for its dates market and fossil factories. Where you will feel the beginning to Morocco desert Sahara. Once you arrive at Merzouga desert. Where our camels are waiting for you to cross Erg Chebbi sand dunes to the desert camp. Enjoy camel ride while watching a majestic Sahara sunset on the back of your camel. Have free time to walk and discover the area around desert camp; before dinner time. After a traditional dinner, fire will be lit and a festive ambiance takes over by the camp staff and camel guides who will be entertaining you with their drums, dancing around the fire under a starry sky. Have sweet dreams while enjoying the silence and quiet Moroccan Sahara. So your desert dreams become true and real.
An early wake up in the morning is recommended to watch a magical sunrising over Erg Chebbi sand dunes. Have your breakfast in the desert camp. Then ride camels back to Merzouga where your tour guide waiting you to continue your Marrakech to Fes desert tour 5 days and Chefchaouenyou. Leave Morocco desert Sahara after a great adventure and amazing desert experiences, and travel to Fes imperial city via Ziz valley; where you will stop to take pictures of the panoramic view of palms trees over the Ziz river. After that, we will head to the famous Cedar forest of the Middle Atlas Mountains; with the possibility to see the wild monkeys and Ifrane city known as the Switzerland of Morocco, a skiing destination for winter season. Arriving at Fes overnight stay at a Riad in the Medina.
After you breakfast, you will travel to Chefchaouen through scenic Rif mountain routes that will captivate your soul while enjoying small towns and villages along the way. Arrive at Chefchaoun blue city of Morocco where you will adore its blue colors and its narrow alleys and streets. Chefchaouen is unlike Fes, Marrakech, and other Morocco imperial cities. Its  Medina easy to navigate and experience by your own without a local guide. This quiet village has everything that your soul needs to relax, it has its own unique charm and authenticity. Narrow streets, blue colors, and tiled roofs. Chefchaouen is gorgeous little city will make you feel like you're touring an art book. Every traveler who visits this amazing town falls in love with it instantly. And we are sure that the same will happen with you. Overnight at a Riad in the Medina of Chefchaouen.
In the morning after breakfast, we will leave the charm of Chefchaouen; traveling to Fes imperial city. On the road we can stop and take some beautiful pictures of the Riff Mountains; and its panoramic views of small villages. Arrive at Fes where you will have time to explore its Medina with our Fes local guide who will takes you for a drive to the Royal Palace; with its magnificent seven gates, and the Borj Sud to enjoy the panoramic view of the Medina. Visit Bab Boujloud, built in 1913 and the principal entrance into Fes el-Bali. Here you start your walking tour of the labyrinth of the ancient Fes Medina a famous UNESCO world heritage site in Morocco. Your amazing Marrakech to Fes desert tour 5 days and Chefchaouen blue city services ends, after you enjoyed great experiences and unforgettable memories.
Important Note : Our proposal Morocco desert Tours from Marrakech can be modified and designed according to your requirements and needs, so feel free to contact us.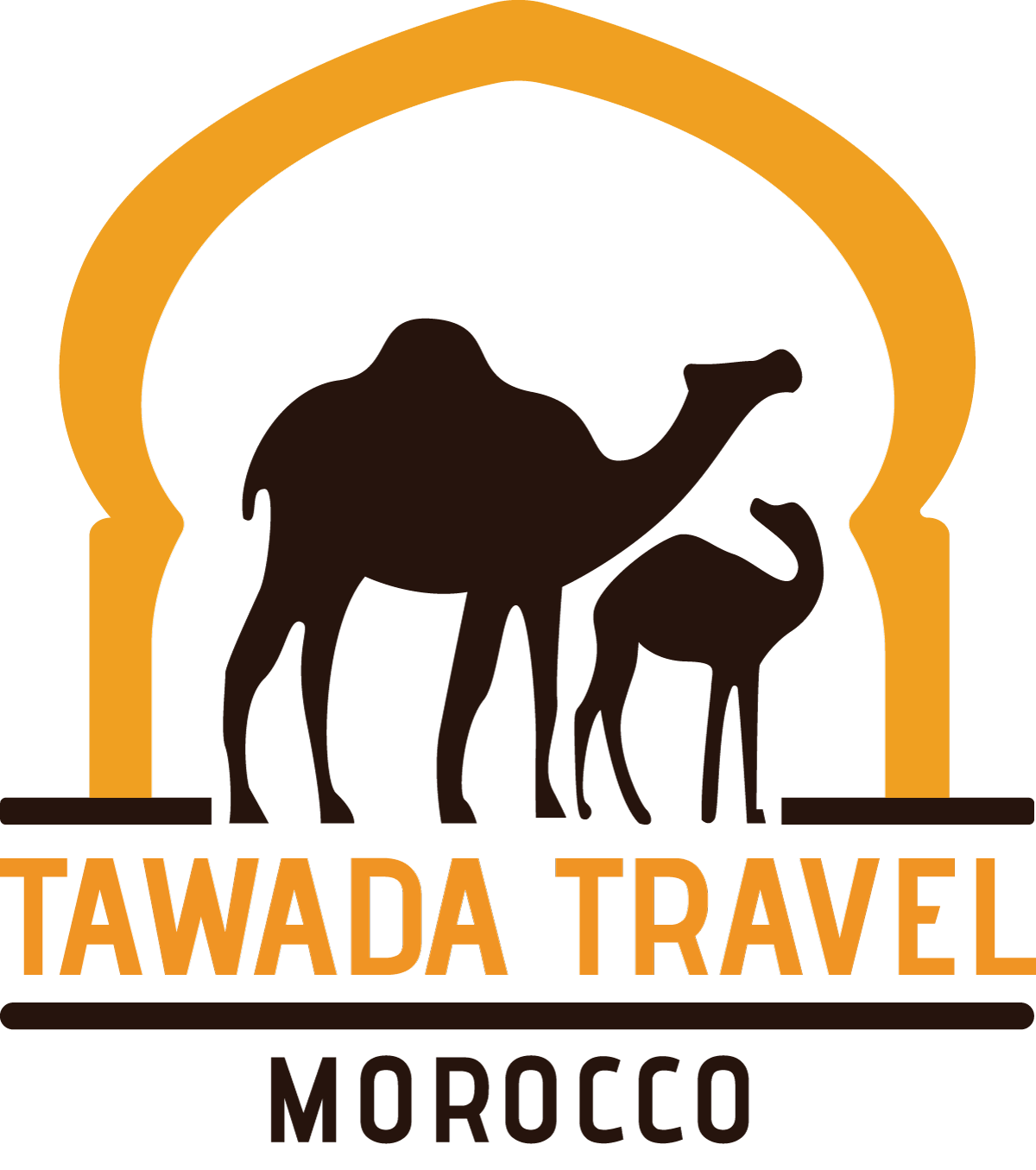 Book Now 5 Days Trip in Morocco Luxury